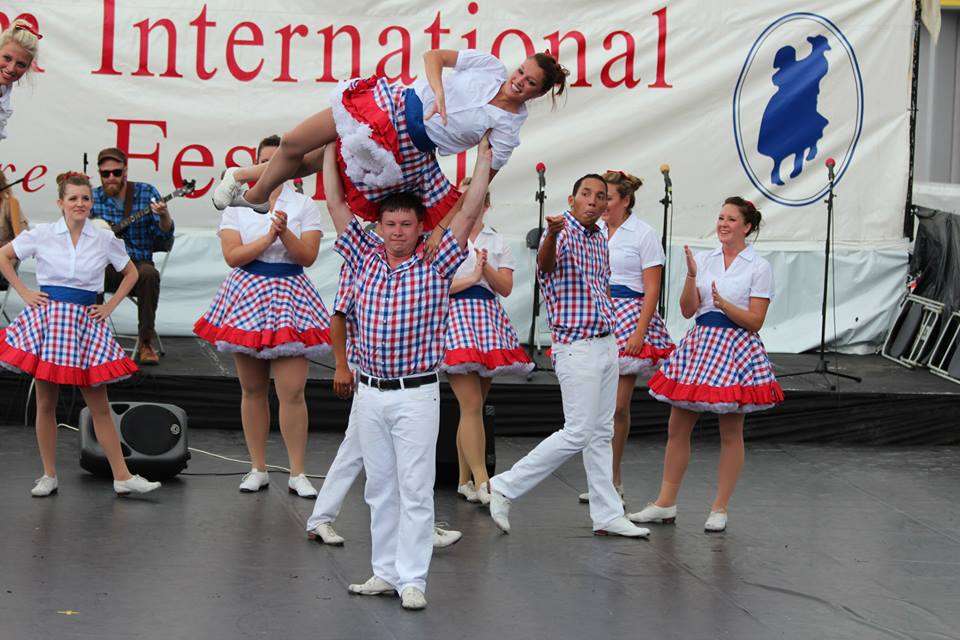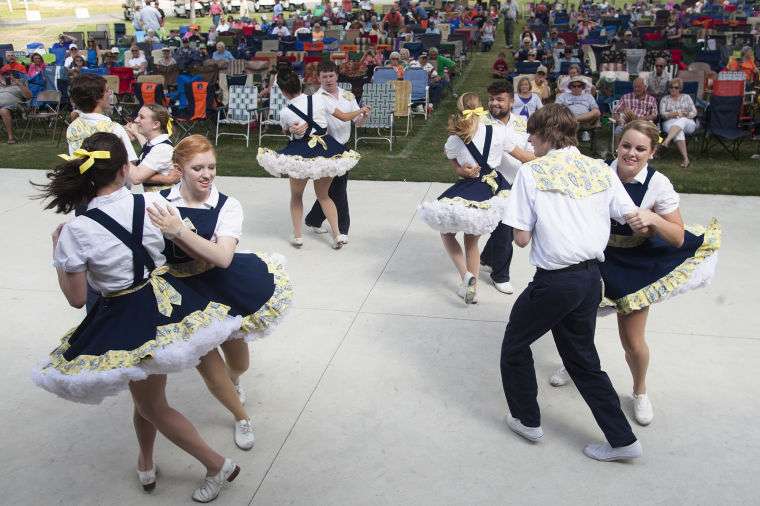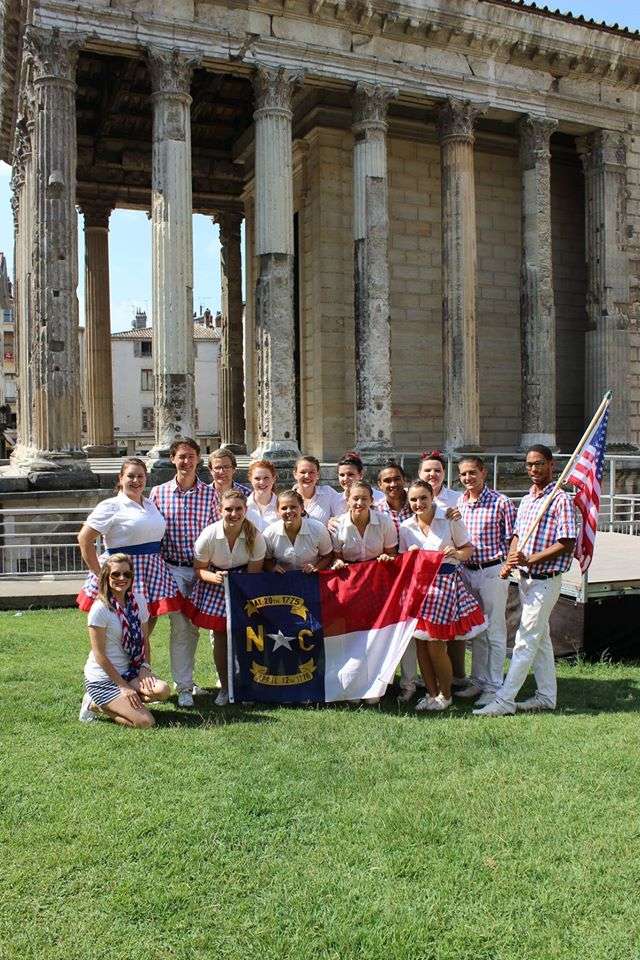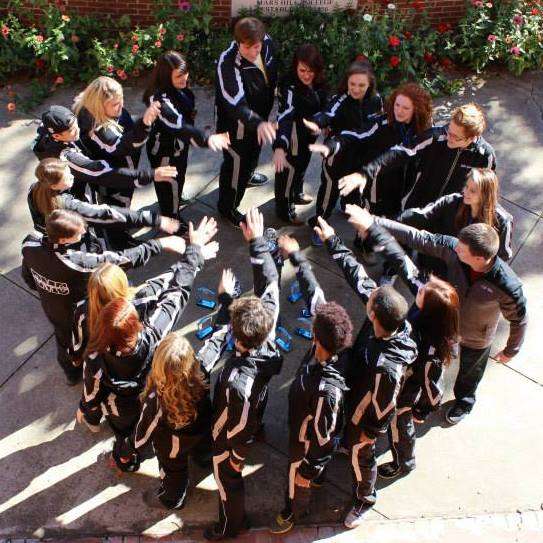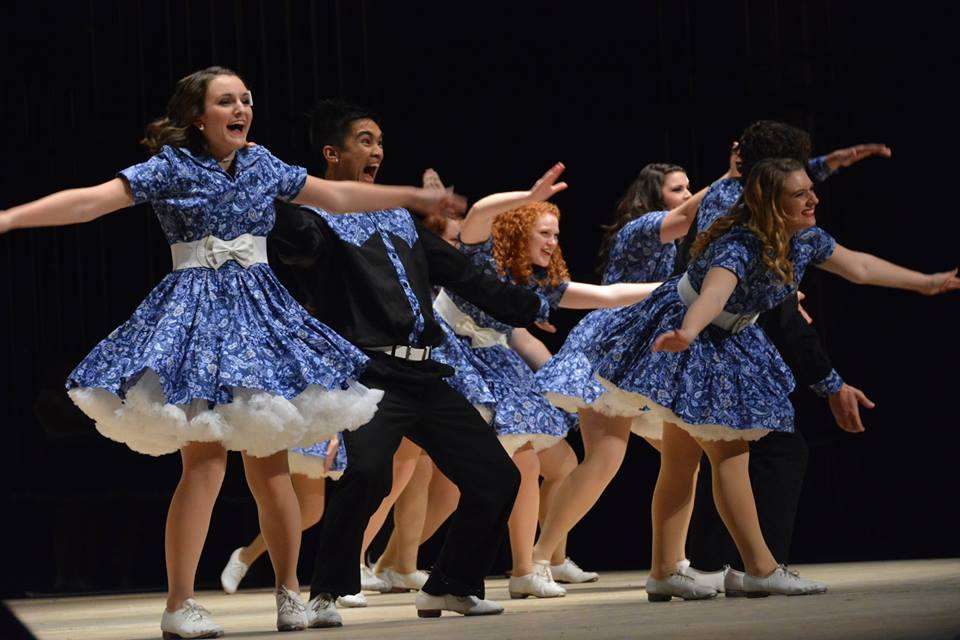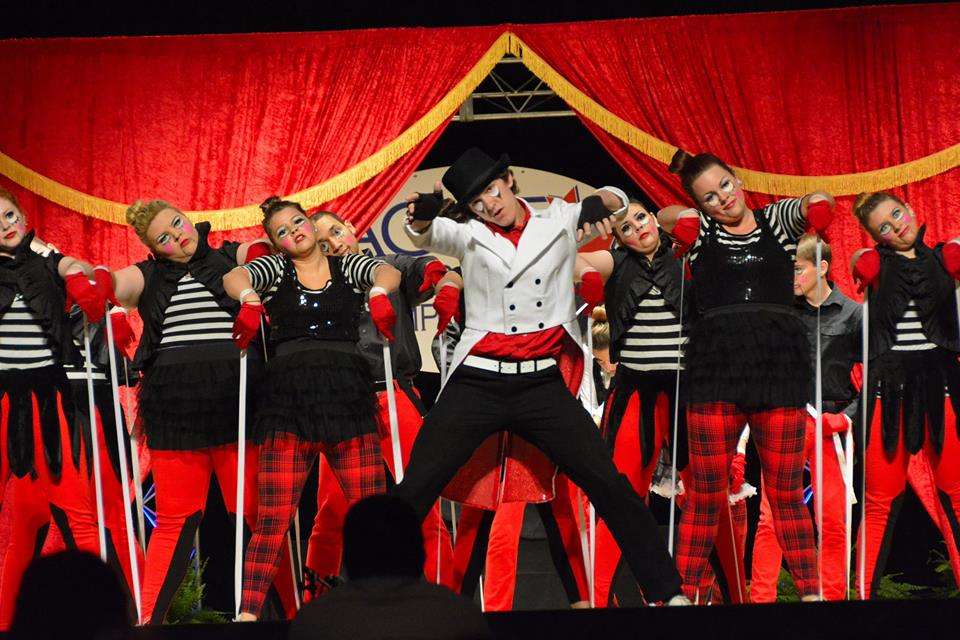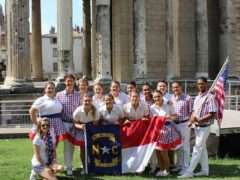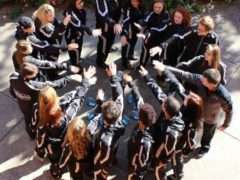 The Bailey Mountain Cloggers were organized in 1974 by students at Mars Hill College, now Mars Hill University, in the mountains of North Carolina, near Asheville. The Bailey Mountain name is derived from the mountain adjacent to the college campus.
This college clog team carries influence from an older championship team in Mars Hill called Bailey Mountain "Square" Dance Team. Comprised of young adults from the college and town, these dancers in the spring of 1950 toured the Southwest with Bascom Lamar Lunsford, who is credited for giving the name Bailey Mountain to the team. By the late 50's, precision clogging entered the Mountain Dance and Folk Festival in Asheville with James Kesterson and the Blue Ridge Mountain Dancers. Until then, only Smooth Big Circle Dance, called Mountain "Square" Dance, and freestyle clog dancing were part of the folk festival. One such precision clog team influenced the Bailey Mountain Cloggers in their early years; the Green Grass Cloggers.
During the 1980's Bailey Mountain began competition clogging and expanded its clog repertoire to include more than precision clog routines: Big Circle Smooth, Freestyle, Country Hoedown, Kentucky Running Set, Line Dance, Show, and Percussive dance routines Today, the students who comprise the dance company, 24+ from 9 different states, come from various dance traditions, representing a number of ethnic and religious backgrounds. Each student clogger becomes a unique part of the Bailey Mountain tradition, blending the old with the new into a larger mosaic for the future. Each year this long championship tradition recreates itself anew, and showcases its traditional and contemporary dance routines in an annual clogging concert each spring.
Being one of a few college-based performing clog teams in the nation, with art performance grants and college credit courses, the Bailey Mountain Cloggers serve as ambassador of goodwill for the college and the folk dance traditions of the Southern Mountains.
During their 45-year history, the Bailey Mountain Cloggers have performed throughout the United States and internationally in Canada, Mexico, England, Scotland, Austria, and Ireland. From the Kennedy Center in 1996 to the Austrian Alps Performing Arts Festival in 1997; from the world premier in 1998 of "Mountain Legacy" in Asheville, North Carolina to the Ulster-American Folk Park's Appalachian Festivals in 1998-2001; from the "Making A Difference" performance for the BBC from Belfast, Ireland, viewed by over 5 million throughout Europe to a performance on Broadway in 2000; Palma Mallorca Folk Festival 2007 & 2009; International Judenfestwoche Paderborn Germany 2011; Billingham International Folk Festival 2013; Chambery France International Folk Festival 2015; Billingham International Folk Festival 2015; Lefkas International Folklore Festival Greece 2015; Poland & Czech Republic 2016, CIOFF Colombia 2017; Op Roakeldais Warffum CIOFF Netherlands 2018.
The Bailey Mountain Cloggers Folk Dance Company has established a national and international reputation for American clog dance excellence.
Follow Me On Social Media