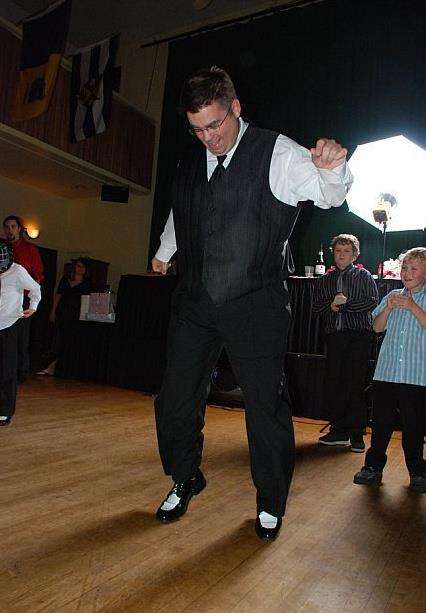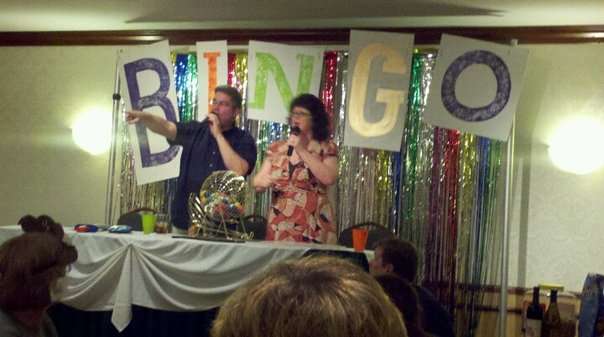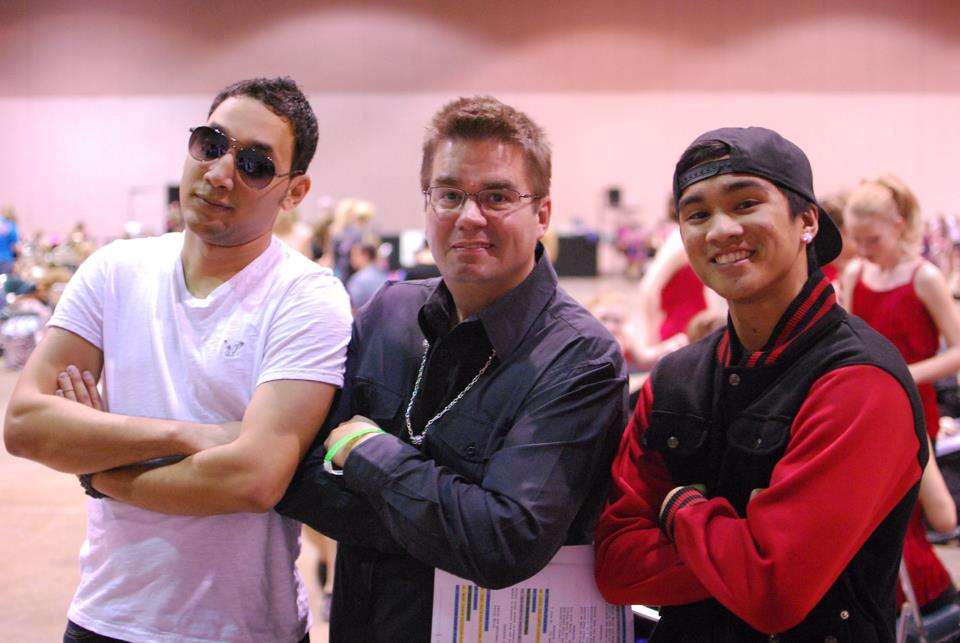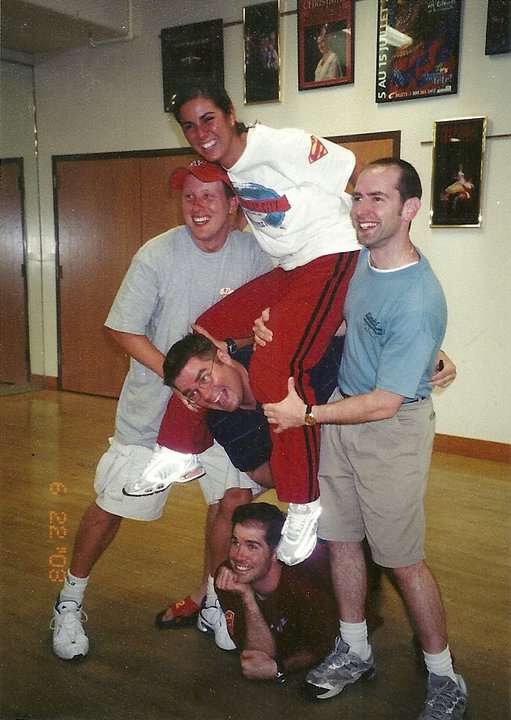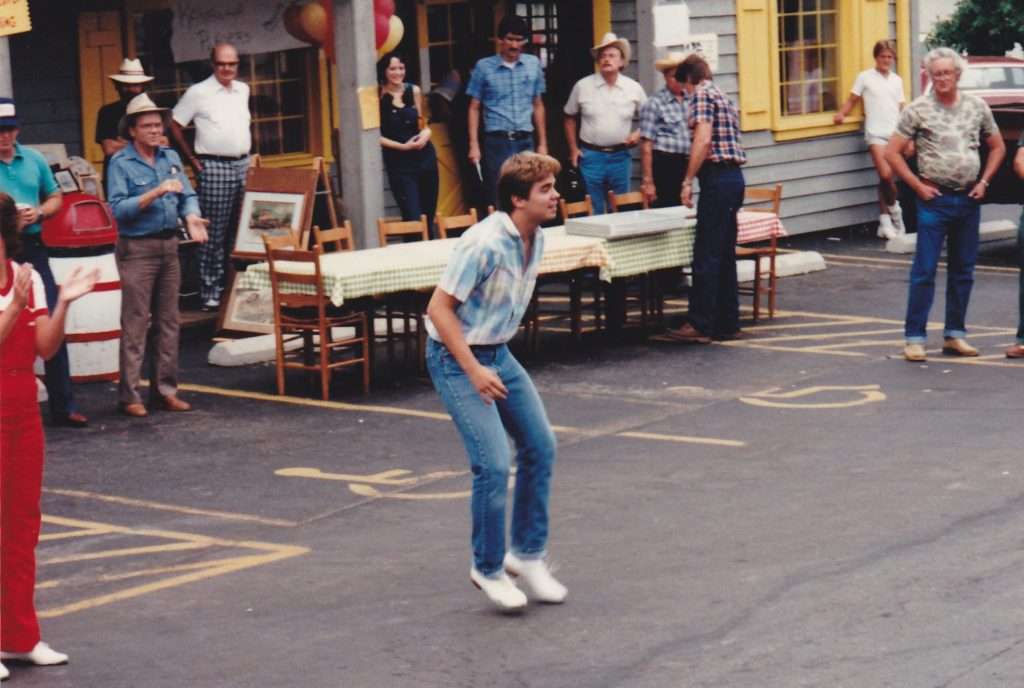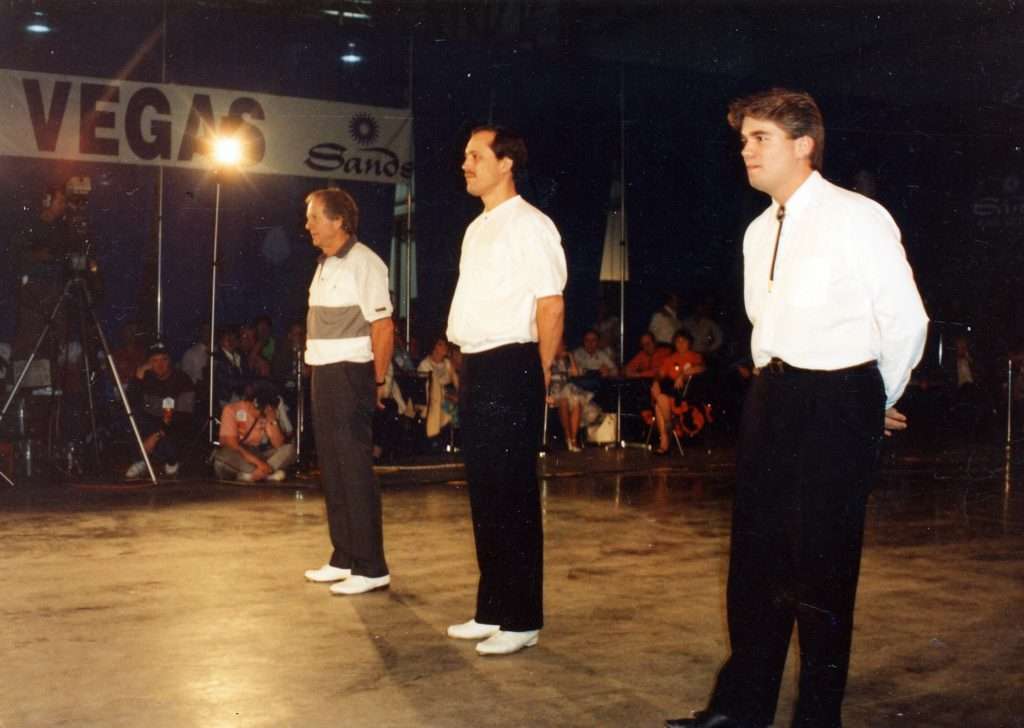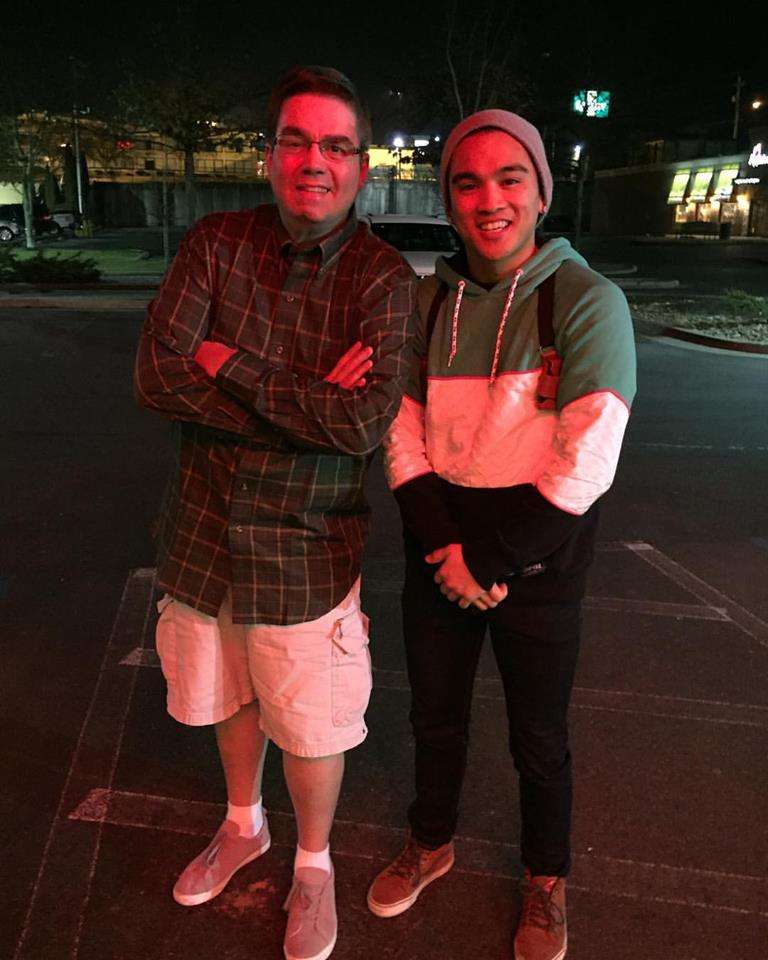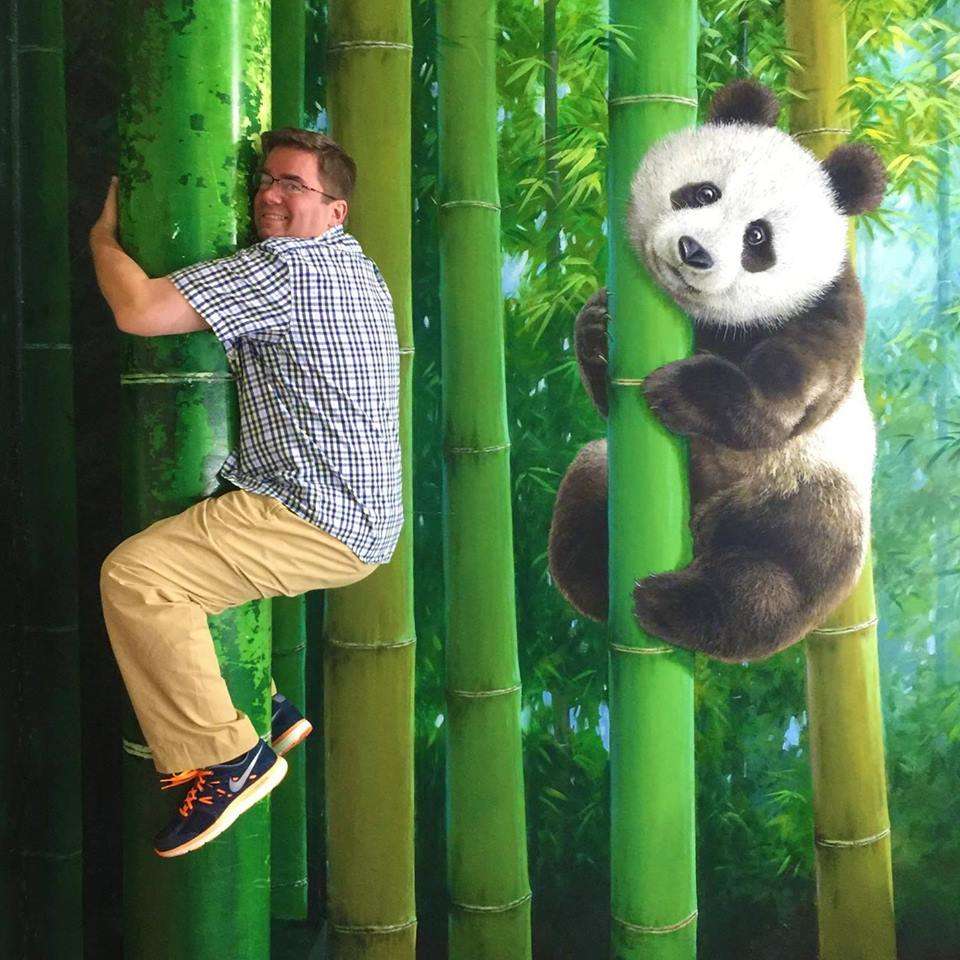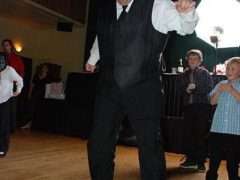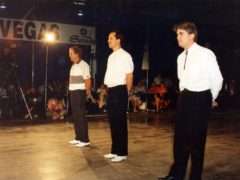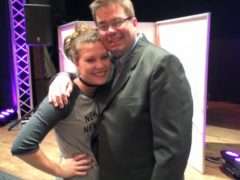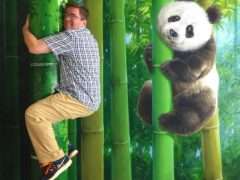 Jeff Driggs grew up in West Virginia, the third of six sons born to Phil and Nancy Driggs.    The Driggs' were regulars at the many square dances held around the region. Jeff began calling western style square dancing as a teenager in the early 70's and became one of the youngest callers to lead a club in his area.   He also began visiting the barn dances, where he had the opportunity to learn from many of Appalachia's best western-style and old time square dance callers.
Jeff began clogging in 1979 while in college, when he and his square dance partner began weekend visits to the many old time music halls in the hollows of Southern West Virginia.  A self-taught dancer, he learned from watching old time masters like the late D. Ray White, and modern cloggers like Tony Burgess and Jamie Bullins. The West Virginia style he developed early on was often referred to as "back-stepping," a combination of flatfooting (a low to the floor dance style punctuated by heel skuffs and pitter patter on the ball of the foot) and Appalachian style clogging which is recognized by its constant drag-slide motion on the flat of the foot with the heel keeping time.   
Jeff was offered the opportunity to dance with a local team and learned the terminology and techniques of precision clogging.  The team performed locally and on the road with the Hee Haw Road show, performing at local venues with the likes of Grandpa Jones and Minnie Pearl and opening in concert shows for Kenny Rogers, Charlie Daniels and others.   At an open-mic teaching session at Fontana, North Carolina in 1983, Jeff and his friend from North Carolina, Jamie Bullins, shared some steps they had created and he caught the eye of workshop organizers Bobbie and Dewey Paul of Ohio, who offered him a staff teaching spot the following year.   Jeff spent the next year performing, dancing and choreographing in preparation for his first workshop. Jeff's skill as a cuer and his humorous presentation style struck a chord with the dancers, and offers for more workshops began to come in. In 2009, workshops in North and South Dakota gave him the distinction of having taught in all fifty U.S. states.   Jeff has also shared clogging throughout Canada, Europe, Asia and Australia and has received numerous awards and honors, both as a competitor and an instructor. Since beginning his clogging career, he has traveled more than 1,000 weekends and logged over 2 million air miles!
As a performer, Jeff made his first appearance on the Grand Ole Opry in 1985, after winning the U.S. male clogging title.   He has danced on that hallowed stage many times throughout the years, and in shows with country music artists such as Brad Paisley, Vince Gill, Kenny Rogers, Ricky Skaggs and others.  His routines are taught and danced worldwide, and his choreography has been performed in international parades and festivals, bowl game halftime shows, theme parks and more. Jeff has written several books on clogging and old time square dancing, written a stage musical on the history of clogging that was developed for production in Myrtle Beach, South Carolina, and has worked with the entertainment industry to include clogging in several projects.   Jeff has served as an officer in many national clogging organizations, and has been honored with the Clogging Champions of America's (CCA) Legacy Award, the Clogging Leaders Organization (CLOG, Inc.) Pioneer Award and has been inducted in the America's Clogging of Fame.  Since 1998, he was the owner and editor of the Double Toe Times clogging magazine that has had thousands of subscribers throughout the United States and 14 foreign countries.
Jeff lives in Winfield, West Virginia, where he works for West Virginia University's School of Medicine.  
Follow Me On Social Media